The World's Best Supermom Letter!
Hi everyone! It's Kiki from Kiki and Company back to share a new printable with you for this month. After designing and getting this printable ready, I realized that I made a letter for you last month, so NEXT month I PROMISE to give you something else! haha. I LOVE celebrating moms and motherhood. As the 3rd of 5 children myself, helping my mom to realize the great impact she has had in my life is so important to me. As a mother of 5 children, I also LOVE hearing from each of my kids on Mother's Day. Today, I will make that a little bit easier with a letter to the World's Best Supermom (that's you)!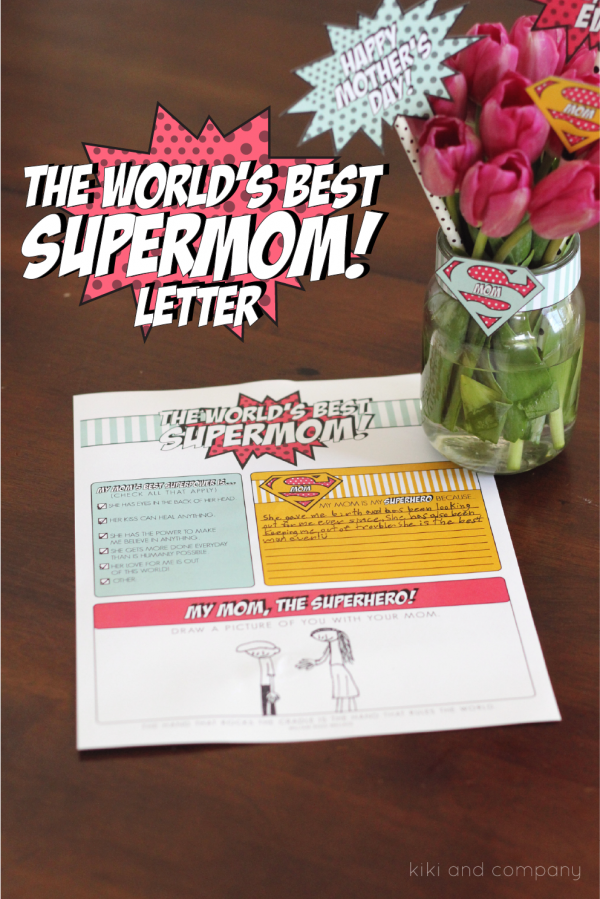 It's a simple fill-in-the-blank letter that the smallest to the largest child can fill out. And with these prompts, you are sure to get some great responses…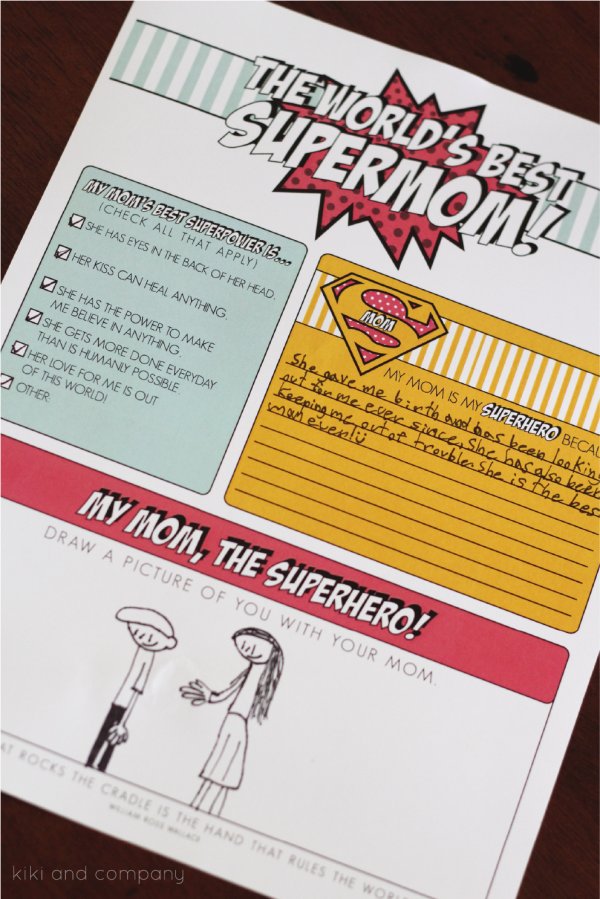 I loved hearing why one of mine thought I was a superhero to him: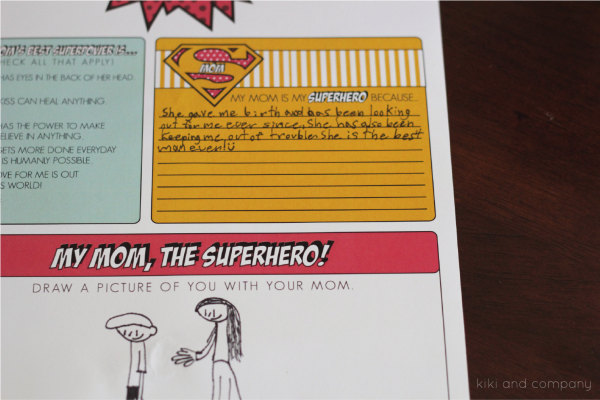 BUT to me, those pictures are just the best ever…it looks like I may be sneaking up on him to scare him (I do that a lot). ;)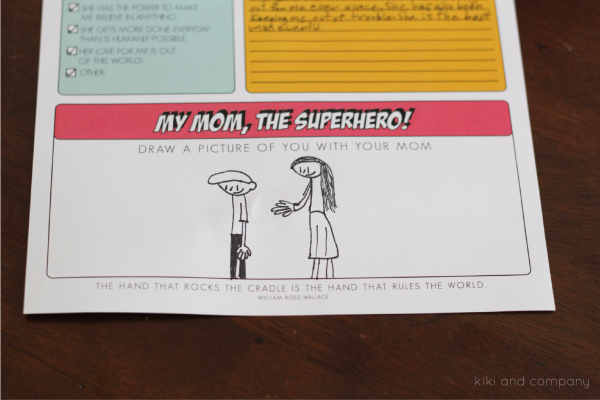 So be proactive and get these printed out this week! Hand them to your hubby or straight to the kids themselves so you can remember how incredibly awesome you are.
To download this freebie, click on the link below:
I also made breakfast in bed SUPER simple for your family...Come on by my place and grab this whole set of printables to make breakfast unforgettable!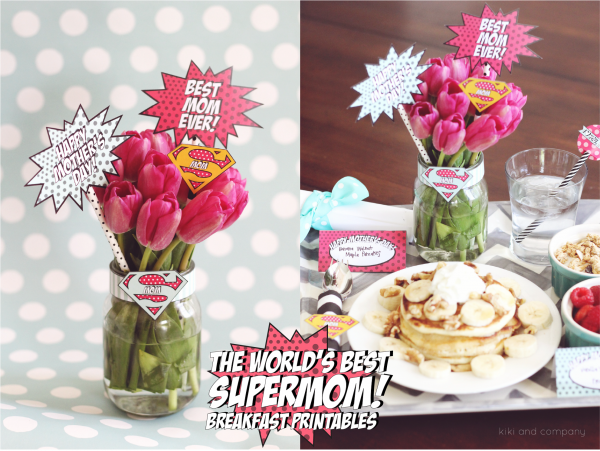 Have the happiest Mother's Day ever…and know that in whatever capacity that you are a mother, YOU are important and needed.
…..
For more Mother's Day Ideas at Kiki and Company, visit these posts:
Get a free print and card to give as a gift HERE.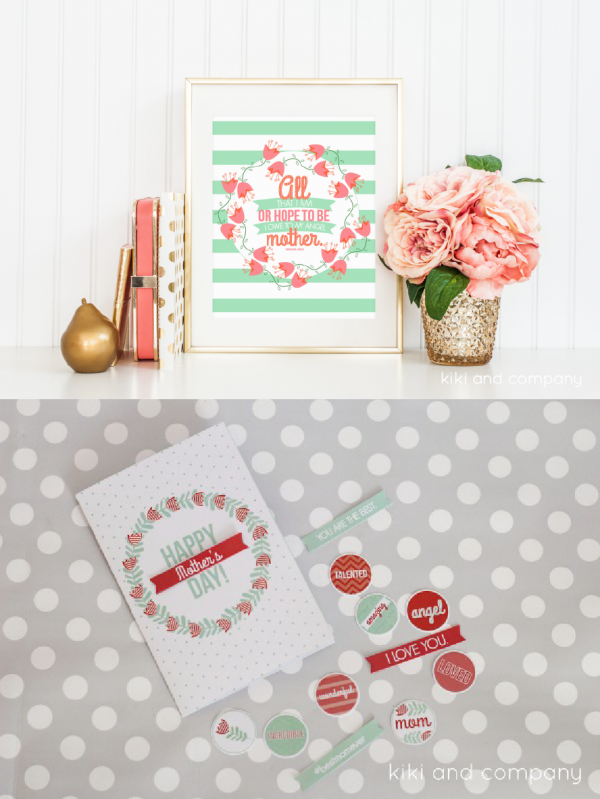 There is no ONE perfect way to be a mother.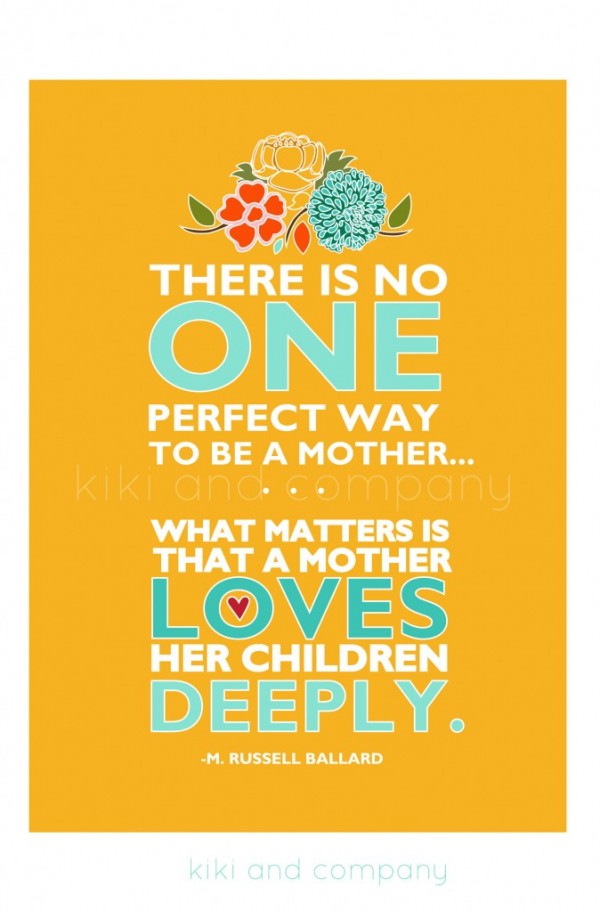 The many jobs of being a mom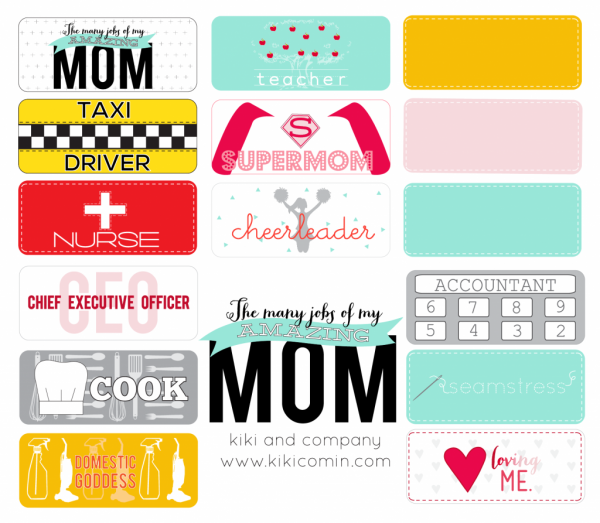 Kierste Wade is a published author, blogger, and mom to six. With more than 20 years DIY and project experience, she has been sharing ideas on her blog since 2009. Focusing on simple and doable projects, she loves to share attainable ideas for all things home, holidays, and family. Kierste has been featured on Better Homes and Gardens, HGTV, American Farmhouse Magazine (print and online) Taste of Home, Country Living, and more.