Hi everyone! So happy to be back with you this month to share another free printable with you. I'm Kiki from Kiki and Company and I am starting to gear up for the beginning of school. One of my favorite things to do each year is to leave Lunchbox Laughs in my kiddos lunch or backpack with a little note on the back to remind them how much I love them while they are away from me. Today I came up with a fun little sheet of laughs for our littles this year!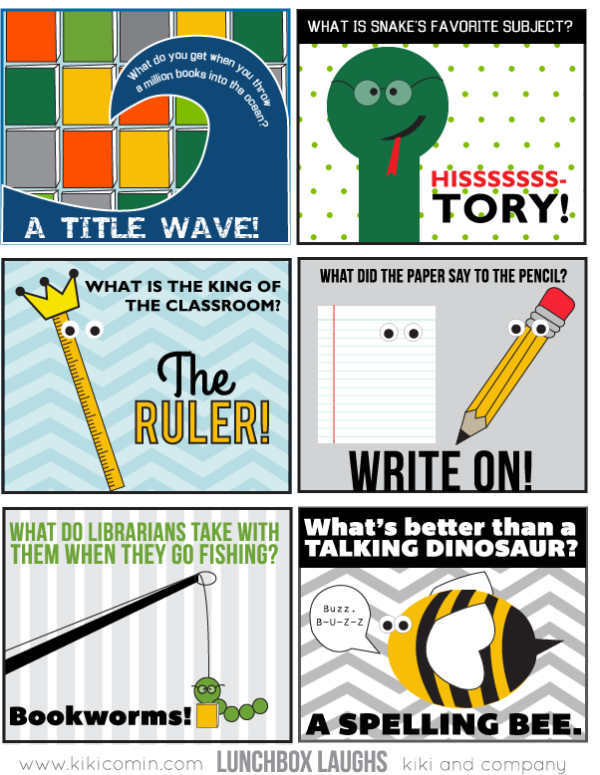 To use these, simply download, print and cut out. Write a cute little note on the back and your kiddo will be smiling his way through lunch. My kiddos consistently tell me how much they love these when I do them. I hope you enjoy them and use them throughout the year with your little kids (or big ones) too!
To download this freebie, simply click on the link below:
…..
If you liked these, you will for sure love these back to school posts at Kiki and Company:
11 Free Sets of Lunchbox Laughs and Notes: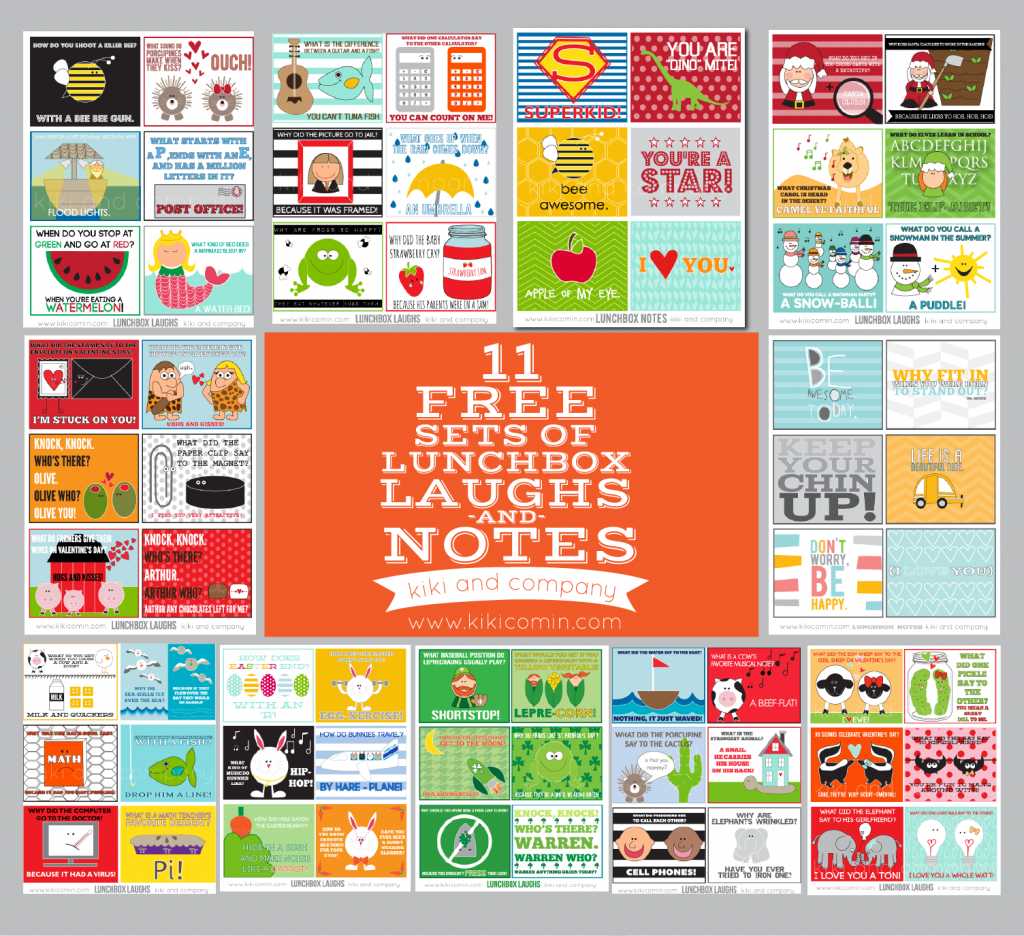 Free Smile Catcher (Back to School Edition)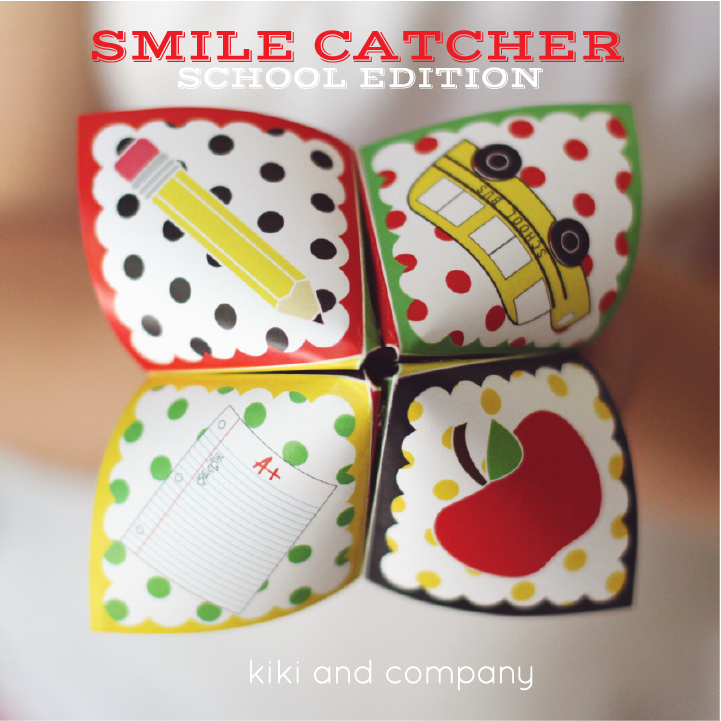 Back to School Photo Cards and Interviews: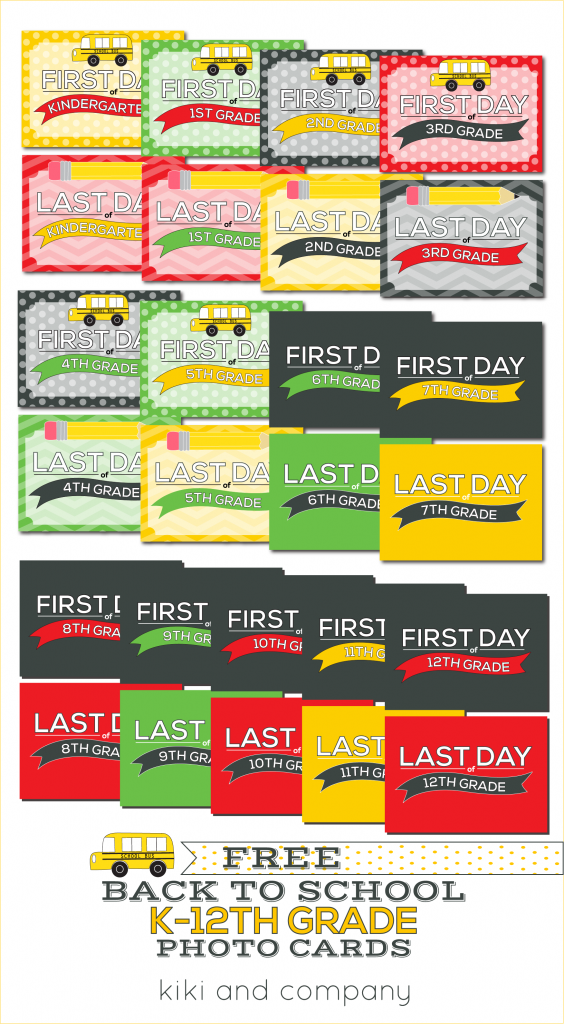 Kierste Wade is a published author, blogger, and mom to six. With more than 20 years DIY and project experience, she has been sharing ideas on her blog since 2009. Focusing on simple and doable projects, she loves to share attainable ideas for all things home, holidays, and family. Kierste has been featured on Better Homes and Gardens, HGTV, American Farmhouse Magazine (print and online) Taste of Home, Country Living, and more.